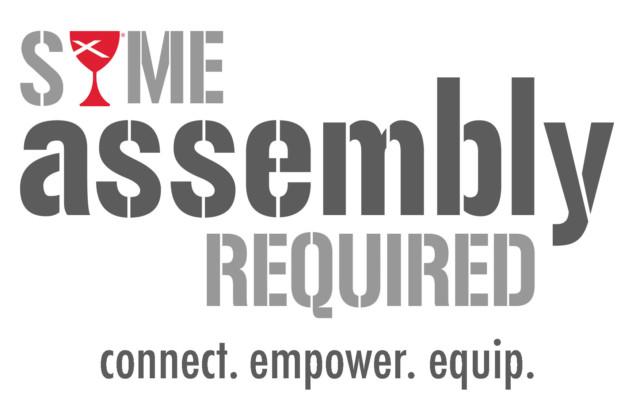 Connect
The Oklahoma Region is excited to invite you to its 2018 Regional Assembly and Leadership Training School. This new format combines two important events – our annual training event for laity and clergy and our biennial business meeting, the Regional Assembly.
Empower
We have invited Rev. Virzola Law as our keynote speaker. Her dynamic enthusiasm for sharing the good news of the Gospel will inspire you and provide plenty of opportunity to stimulate conversation with your fellow clergy and congregants.
Equip
You'll find a variety of Leadership Training School workshops to equip you with new approaches to worship, church administration, stewardship and much more. We've arranged for local and national workshop leaders so be sure to sign up for your preferred workshop.
Participate
The one-day event will also include the gathering of the 2018 Regional Assembly. Voting delegates from each congregation and Oklahoma's clergy register to participate in the Region's biennial business meeting. The officers of the Regional Board will present a slate of new officers for the Regional Board and provide the opportunity to review and vote on proposed changes to the Region's Constitution. Highlights from the Region's 2017 activities will also be available.
Join Us at New Covenant Christian Church, OKC
It all begins at 8:30 am on Saturday, April 28th. The good folks at New Covenant Christian Church in Oklahoma City are rolling out the red carpet and hospitality for us. So don't delay! Select your workshops and plan to join us at the 2018 Regional Assembly and Leadership Training School!
Rev. Virzola Jo-Nan Law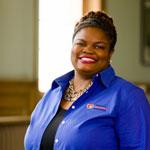 Rev. Law currently serves as Senior Pastor of the historic Lindenwood Christian Church in Memphis, Tennessee. She is the first elected female and African American to serve in this capacity at Lindenwood. Prior to being called to Lindenwood, Rev. Law served in various pastoral positions at Mississippi Boulevard Christian Church in a span of twelve years.
Before moving to Memphis she was Senior Pastor at Woodland Christian Church in Houston, Texas. Prior to full time ministry she received a Masters of Divinity Degree from Phillips Theological Seminary in Tulsa, and a BS in Mathematics from Jarvis Christian College in Hawkins, TX. She also worked on her masters degree while attending Brite Divinity School at Texas Christian University in Fort Worth. During her seminary years Rev. Law served as Associate Pastor at First Christian Church in Carrollton, Texas. She enjoys a good book, traveling, lakes, oceans, and spending time with her friends and families.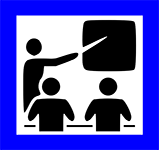 Leadership Training School offers a lineup of workshops to equip lay leaders and clergy with tools for today's church. Come prepared to empower yourself with the many new ideas presented by leaders from around the nation.
Sign up for a morning or afternoon workshop or both! See workshop descriptions and registration instructions.
Registration Cost Per Person
$40 Early Bird Registration (till April 9th Extended to April 13th!) – includes $10 lunch voucher
$50 Registration (after April 13th) – includes $10 lunch voucher
$20 Youth – includes $10 lunch voucher
$20 Clergy Dinner (reservation cutoff April 18th)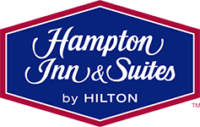 Hotel Accommodations  A special rate of $119 + tax for Friday 4/27/18 is available for either a King Studio or Double Queen Studio room at the brand new Hampton Inn & Suites Quail Springs, 5400 NW 135th St., Oklahoma City, OK 73142. Book your room using group code Christian Church Disciples of Christ OK. Room rate good until 4/14/18. For reservations email rebekah.graham@hilton.com or call Rebekah Graham (405) 792-2420.
Everybody Loves Food Trucks! You're sure to find a delicious lunch at one of our many food truck choices. A food voucher is included with your registration.
Childcare  Please be sure to register your children for God-centered activities during the day. Infants age 6 weeks up to 5th grade children are welcome. Please provide your own snacks and a sack lunch; children are welcome to accompany parents to the food trucks for lunch, too! Registration info coming soon!
Oklahoma City Arts Festival – Reserve a ride on our event host church's van to one of OKC's most popular free arts festivals at Bicentennial Park in Downtown OKC. Meet Friday at 1:30 pm for the 2:00 shuttle & 4:00 return pickup. Email Cynthia to reserve a place, jandccope@msn.com
Find loads of fun activities at the Oklahoma City Visitors Center or the Visit Edmond Visitors Bureau!
Congregation Info Center
Promotional Resources
Voting Delegate Info • Business Meeting Agenda
Download Documents

Training for Today's Church!
Practical. Thought Provoking. Fun!
A variety of topics for lay leaders & clergy
Workshops
What Is Regional Assembly?
Regional Assembly is the event where congregations in the Oklahoma Region gather to take care of the business of the church as well as share together in community. It occurs once every two years as defined in the Region's constitution. This year, Regional Assembly is in Oklahoma City and combines this important event with our annual Leadership Training School.
What's the Best Part?
The best part about this year's Regional Assembly is that it will be a place for our churches to learn about and perhaps take ideas from all the amazing workshops. Plus our keynote speaker will offer a spirit-filled message sure to inspire ministries in your congregation.
Why Does It Matter to Me?
Because each and every church in the Oklahoma Region and furthermore, each and every member of those churches are vital towards the part of the Body of Christ that we represent here in Oklahoma.
As we as Disciples strive towards the global unity that God is calling God's church to have, we relish these opportunities to embody that unity in our smaller geographies. The work that each of our churches are doing to better their immediate surroundings, their towns and cities, this great state in which we live, our country, and even the world is worth celebrating and sharing with the other churches in the region.
Come and make sure your voice is heard and that we are lifting up the great work your church is doing along with all of the other Disciples institutions in the Oklahoma Region!